Specialists in dental implants with 21 years of experience and more than 6,000 successful implants in Quito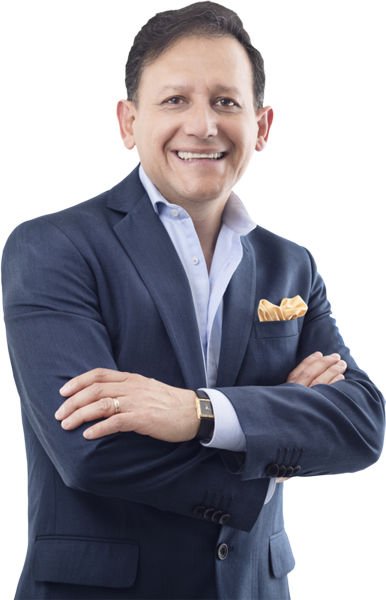 Welcome to Maxilar Implant
MAXILAR IMPLANT is a Clinic dedicated solely and exclusively to dental implants and related services.
Founded in 2000 by the renowned Dr. Eduardo López Martínez, specialist and graduate in Oral Implantology. Dr. Lopez has successfully placed and rehabilitated more than 6,000 dental implants within and outside the country.
The service we provide at MAXILAR IMPLANT is personalized, from the beginning to the end of the treatment, providing patients with the quality, safety, and guarantee they deserve.
Dr. Eduardo López Martínez
Specialized treatments with swiss dental implants
Your smile can be renewed today at Maxilar Implant. We can help you get your teeth back in perfect condition, this will help you look younger and feel more confident.
Unit Dental Implants
They are small titanium roots that, inserted in the jaws, allow us to replace one or more lost pieces. They give us back the chewing and aesthetic function at the same time.

Hybrid Prosthetics
When a patient has lost all of his teeth and has considerable bone loss, the hybrid prosthesis is the best alternative.
Bone regeneration (prior to dental implants)
When teeth are lost and implants are not placed immediately, bone tends to be lost due to lack of chewing stimulus. There are also patients who have suffered severe trauma to their mouth, or gum infections. In these cases, bone regeneration is essential, prior to the placement of dental implants.
Solution to your dental problems
Oral Implantology
implants
hybrid prosthetics
bone regeneration
We replace missing teeth using Swiss implants. We guarantee the restitution of your chewing function and lifestyle.
Sedoanalgesia
Intravenous sedation
To avoid trauma and pain in the patient, we perform our surgeries with sedoanalgesia. In a fully equipped operating room, we have the monitoring of an anesthesiologist throughout the procedure
3D Radiology
3D Tomography Panoramic radiography Periapical radiography
To guarantee the accuracy of your diagnosis, treatment and comfort, we have 3D radiology services within our facilities.
Reconstructive dentistry
Dental Restorations Endodontics
We work on the restoration and beautification of fractured, damaged, or lost teeth.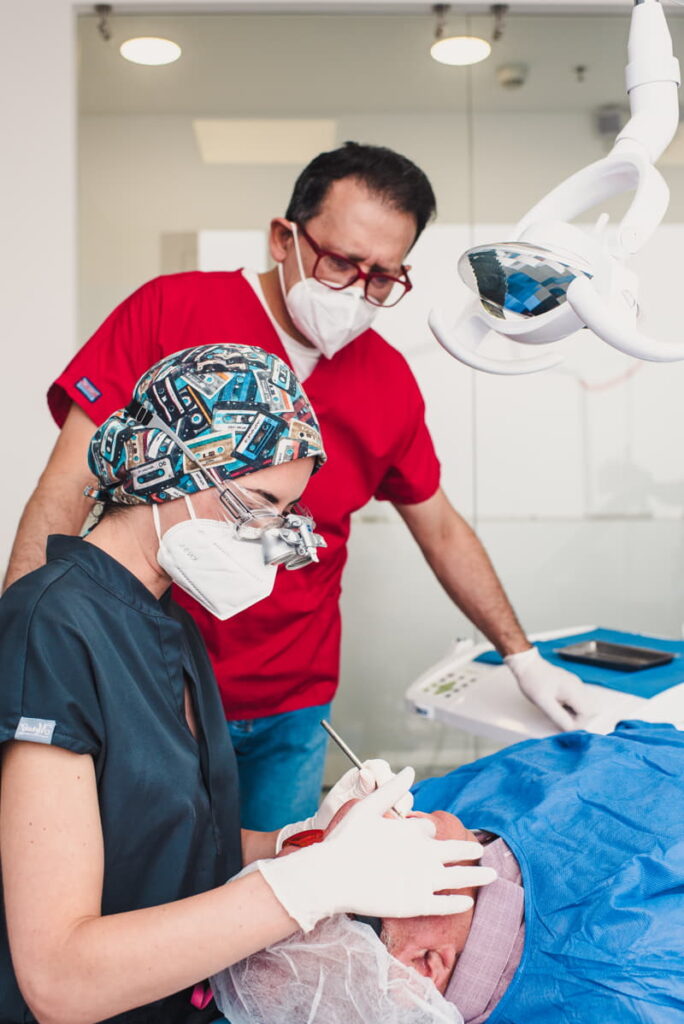 Diagnosis Rx. Panoramic Biosafety Protocol
Through a thorough evaluation and diagnosis we can establish the appropriate treatment for each case
and national and international preparation guarantee the quality of our service.
Patient satisfaction rating
More and more patients are satisfied with our work. Be part of our MAXILAR community.
Our patients: Our priority